Get a Pro Account.
Technical Support Service
Telephone support is only available to Professional profile holders.
ACMODASI is the only full-service casting service in the CIS and a database of artists with a attendance of more than 300,000 people per month, including casting directors, directors, actors, models, singers and other professionals in the film and show business.
Dozens of people here every day find jobs and realize their dreams in the field where they want to work in. We help you free of charge, but we are very grateful to those who support us by paying for a Pro Account and provide these people with lots of benefits from our service.
, You're in luck, you got additional discount!
Now we have an additional discount on all Pro-accounts in the amount of 25%!
Discount will be valid not for long!
Все Pro-аккаунты оплаченые в период действия карантина, будут продлены на 30 дней после официального завершения карантина.
1 month Pro
Price with discount: 10 USD
Position in database: 1 from **
3 month Pro
Price with discount: 10 USD
Position in database: 1 from **
6 month Pro
Price with discount: 30 USD
Position in database: 1 from **
1 year Pro
Price with discount: 40 USD
Position in database: 1 from **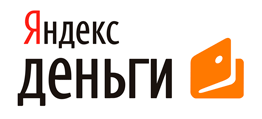 A Pro Account costs less than the minimum rate of extras, so you will get your money back when you get your first job.
Why we are the best
Pro Account Benefits
Priority in sorting
Your Profile will be shown in the top. Don't let your Profile get lost among thousands of others.

Maximum photos, audio and video in the questionnaire.
Pro-account allows you to upload hundreds of photos in an unlimited number of albums.
Unlimited applications and email-sendings
Unlimited applications for Casting Calls and sending your Profile per email with contacts, photos and all other data.
Extended mailing
You can customize the mailing receipt specifying the city, age, gender and your interests. Get only interesting offers with full text and employers contacts.
Advanced functionality and usability
You will be available casting filters, opening pages without rebooting, priority requests to the server and no more advertising!
Extended statistics
You'll be able to see who, and when, looked your profile.
Your image
Our site has gained a great reputation in the show-businees. Professional talents recommend it and leave positive feedback. Pro Account will help you to show your competence and experience.

Advanced Technical Support
Technical support is provided not only through the site, but also by phone.
Priority of your profile when searching in the database
Monthly Casting Call applications limit
300 per month
30 per month
Insignia of professional profile
Maximum number of uploaded photos and sound recordings.
to 100 photo
to 10 audio
to 4 photo
1 audio
Photos of high quality in the profile
Upload the video to our server.
to 5 video
Turn off all advertising on the site
Send messages.
to 300 Messages
to 10 Messages
Full message texts in the mailbox
Sending the profile via e-mail without any restrictions
∞
1 per day
Viewing the contacts of casting directors
to 1 per day
View profile contacts
to 1 per day
Mailing filters are available.
Detailed statistic
And many other advantages and chips!
What else we do for you
Developing
For your convenience, we have been developing the software for many years, and we continue to improve it every day. The whole team of professionals is working on the development of the site.
Technical support
That your Profile was available 24 hours a day, 7 days a week from anywhere in the world, we provide full technical support, deal with hosting, traffic and other technical issues.
Marketing
We are constantly negotiating with productions, channels, agencies, place an advertisement to attract an increasing number of employers to your profile.
All day moderation
Scammers every day trying to hit the jackpot, our 24 hour moderation does not allow untrusted proposals from scums to bother you. We save you time and money as well as your nerves.
Users testimonials
Do you have questions for us?
Call to us:
Viber: +38 (050) 447-24-99
Contact us
and we will try to answer your message as soon as possible!



* Under the 'Unlimited Account' we mean Pro Account paid for 10 years.
** The longer term you prepay, the better place your Profile has in the database search results. The currect position in the database is not fixed. Over time other users may also pay for Pro Accounts, therefore user profiles may move up or down in the list.