Bengali Movie/Tv Serial Audition Going On....in Kolkata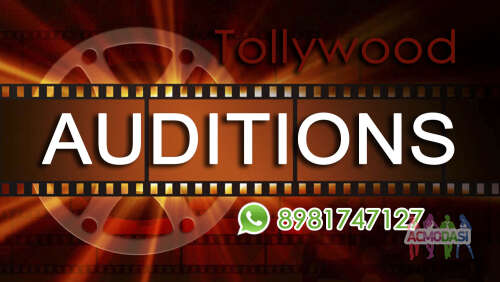 Project type:
TV series Castings Calls
The timing of the casting:
January 06 2020 - January 08 2020
Country, city:

India,
Kolkata
Wanted:
men and women from 8 to 36 years old
Status:
Expired
Закончился
Open
Open Casting Call
Tell us about this casting call
The Casting Call is over. No applications accepted.
Project description
This is notified all the aspiring actors, actresses and models that we're going to cast for upcoming Bengali Movie , Hindi Horror Web Tele Series and Video Music Album presented by Jasmine Production. Audition Going On….. in Kolkata (tollywood). 100% direct chance if you're really talented. To participate in Audition, send your current photos and Biodata at Whatsapp Number: [see in contacts]
folowing casting needed :
1) Child Boy artists age (6 to 10 years) 2) teenager boy (12 to 17 years)
3) teenager girl - 10 to 16 years
4) male lead - with good look and good height (18 to 26 years)
5) female Lead - with fair look beautiful face and good height (18-25 years)
6) house wife - 28 to 40 years
7) working Male - 28 to 45 years
Also we need lot of other characters. Audition is going on in Kolkata. The interested candidates whats app us photos & details HTwW [see in contacts] Freshers and Talented actors most welcome ( Request - Pls do not call only whats app me photos & details on whats app)
whatsapp ur profile Name....,Age....,Height....,Location.... previous experience in Acting ….. and send 3 to 4 portfolio photos.
Whatsapp Number : [see in contacts]
The Casting Call is over. No applications accepted.
© ACMODASI, 2010- 2020
All rights reserved.
Materials on this website are the property of their respective owners. Using any materials from this website is prohibited without prior agreement with the owner. When you copy any text or graphics from this website the active link to the site www.acmodasi.ru must necessarily accompany such a material. Service administration doesn't bear the responsibility for any information provided on this web site by third parties.