Miss Pachhim Maharashtra 2015 Beauty Contest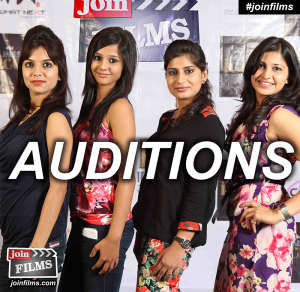 Ads type
Audition, ID: 839
Casting dates
to 31 May 2015
Country, city

India,
Mumbai
Wanted
17-26 years old, F
Status
Expired
Ended
Open
Open Audition
The Audition is over. No applications accepted.
Project description
The mega modelling audition for females presents opportunity for newcomers. We have interesting prizes, crown, and trophies and much more you ever think for winners and runner ups. Don't wait and apply soon.
Audition date: 31ST MAY 2015
RAVINDRA NATYA MANDIR, PRABHADEVI Dadar west
Audition time timing: 11am – 5 pm
Show date: 13 July
Note: No registration fees
''MISS PACHHIM MAHARASHTRA ''
1st Prize:-51000/=
2nd Prize:-31000/=
3rd Prize:-21000/=
Crown & Trophy...
And Other 6 Prizes...
Send your details on WhatsApp with the following essential information:
Full Name
Age
Height
Vital stats
Work experience
City
Portfolio pictures or good quality photos
Note: Please avoid calling, WhatsApp only.
Email:
[email deleted]
Contact Numbars:
[see in contacts]
Contact Person Name:
Nikhil Cordinator
The Audition is over. No applications accepted.
Other current auditions
Kolkata
16-45 years old, F
Kolkata
13-45 years old, F


© ACMODASI, 2010- 2023
All rights reserved.
The materials (trademarks, videos, images and text) contained on this site are the property of their respective owners. It is forbidden to use any materials from this site without prior agreement with their owner.
When copying text and graphic materials (videos, images, text, screenshots of pages) from this site, an active link to the site www.acmodasi.in must necessarily accompany such material.
We are not responsible for any information posted on this site by third parties.