A SHORT FILM IN MUMBAI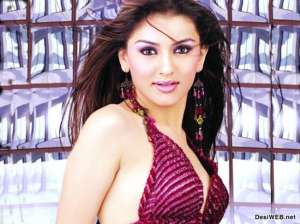 Ads type
Audition, ID: 608
Casting dates
to 07 July 2015
Country, city

India,
Mumbai
Wanted
20-26 years old, M/F
Status
Expired
Ended
Open
Open Audition
The Audition is over. No applications accepted.
Project description
URGENT: REQUIRE TWO YOUNG WOMEN FOR MY SHORT FILM!
Film Length: 25-27 min | Shoot dates: 15-28th May (You will not be required for more than 3-4 days in this period) | Location: In and around Mumbai | Genre: Experimental/Spiritual/Entertaining
REQUIREMENT.
WOMAN 1: 23-26 yrs: Good looking, wheatish to dark complexion preferred (plays an intelligent, earthy, homely, sweet woman)
WOMAN 2: 20-23 yrs: Good looking, any complexion (plays a smart, vibrant, lively personality)
The film has multiple characters and storylines. There are no "lead" roles, but both roles are major, and relevant to the storyline with sufficient screen-time of around 3 mins. As the film is self-funded from a first-time filmmaker's personal money, payment will be both ultra-low and deferred (till shooting costs and festival fees are covered). So those who are okay with this condition, and need an acting portfolio, or want to participate in an offbeat film are welcome to apply! Freshers are welcome to try! Auditions will be immediately conducted.
The Audition is over. No applications accepted.
Other current auditions
Bhopal
19-28 years old, M/F
Mumbai
16-30 years old, M/F


© ACMODASI, 2010- 2023
All rights reserved.
The materials (trademarks, videos, images and text) contained on this site are the property of their respective owners. It is forbidden to use any materials from this site without prior agreement with their owner.
When copying text and graphic materials (videos, images, text, screenshots of pages) from this site, an active link to the site www.acmodasi.in must necessarily accompany such material.
We are not responsible for any information posted on this site by third parties.