a Bollywood Movie of 2015: Water Lilies of Heaven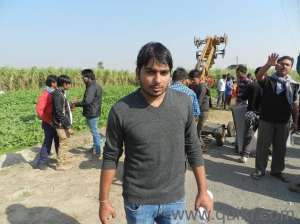 Ads type
Audition, ID: 748
Casting dates
to 19 July 2015
Country, city

India,
Mumbai
Wanted
24-43 years old, M/F
Status
Expired
Ended
Open
Open Audition
The Audition is over. No applications accepted.
Project description
If you have tremendous acting skills and want to be a great actor, we have the opportunity for you. Just look at the casting requirements carefully and apply accordingly to it.
1. Andria 23 years old (Bengali) - naughty, friendly, traveler, smoker, extravagant.
2. Harvinder 28 years (Sikh) (Non-Turban)
3. Saira 24 years (Muslim) - innocent girl turned into prostitute
4. Kripal Kaur 25 years (Sikh) - shy, religious, reserved to friends, innocent, small town girl
5. Ranveer (Police) 28 years
6. Niranjan 28 years- Harvinder's friend – possessive and punctual
7. Sohaib 24 years
8. Ramlal 43years (pimp) - brothel owner
The Audition is over. No applications accepted.
Other current auditions
Nagpur
20-54 years old, M/F 📷
Matheran
20-50 years old, M/F 📷


© ACMODASI, 2010- 2023
All rights reserved.
The materials (trademarks, videos, images and text) contained on this site are the property of their respective owners. It is forbidden to use any materials from this site without prior agreement with their owner.
When copying text and graphic materials (videos, images, text, screenshots of pages) from this site, an active link to the site www.acmodasi.in must necessarily accompany such material.
We are not responsible for any information posted on this site by third parties.