a Corporate Film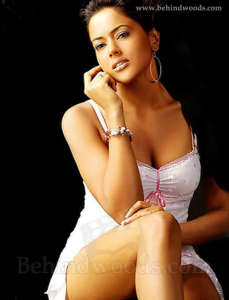 Ads type
Audition, ID: 771
Casting dates
to 21 July 2015
Country, city

India,
Mumbai
Wanted
1-90 years old, M/F
Status
Expired
Ended
Open
Open Audition
The Audition is over. No applications accepted.
Project description
We are looking for talented 'Freelance' Script Writer(s) to write a Corporate Film Script. This is for a big organization & the campaign would run across all media platforms throughout the year (Ad campaigns for TVC would be made from Corporate shoot).
Script would be around 5 minutes long (5 minutes x 150 words = around 750 to 900 words)...Should be written in such a manner that it can be easily understood by all (& leave a solid impact). We would provide you the brief, show you the past campaigns, and specifically let you know what we require. You will have to thoroughly study the project, Come up with a beautiful script & be willing to Re-Work, Re-Work, Re-Work till the client is satisfied.
Send your previous work samples which have been made in films (don't send your blog links, articles), ALSO we would like you to write a brief one pager of this assignment & show your capability. Only looking for people who are seriously committed and can devote time on this project, part-timers please don't apply.
This project has to start immediately.
Kindly send your work at the given email address.
The Audition is over. No applications accepted.
Other current auditions


© ACMODASI, 2010- 2023
All rights reserved.
The materials (trademarks, videos, images and text) contained on this site are the property of their respective owners. It is forbidden to use any materials from this site without prior agreement with their owner.
When copying text and graphic materials (videos, images, text, screenshots of pages) from this site, an active link to the site www.acmodasi.in must necessarily accompany such material.
We are not responsible for any information posted on this site by third parties.