HINDI TV SERIAL ''EHSAAS RISHTO KA''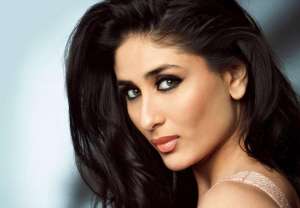 Ads type
Audition, ID: 215
Casting dates
to 05 June 2015
Country, city

India,
Mumbai
Wanted
1-90 years old, M/F
Status
Expired
Ended
Open
Open Audition
The Audition is over. No applications accepted.
Project description
GET GOLDEN CHANCE WORK WITH BOLLYWOOD BIG STARS & EARN 10000 PER DAY FOR MORE INFO WTITE US
URGENT REQUIRED 500 MALE & FEMALE & CHILDREN & OLD AGE ONLY FRESHERS ARTIST
BOLLYWOOD MOVIE '' MURDER KA RAAZ'' (ARE CASTING WITH BOLLYWOOD BIG STARS)
HINDI TV SERIAL ''EHSAAS RISHTO KA'' BIG CHANNEL UPCOMING SERIAL
F U WANT TO MAKE YOUR CARRIER ONLY ONE CALL CAN CHANGE YOUR LIFE
BEFORE AUDITION IF YOUR 40% FACE LOOK IS MATCHING ACCORDING TO OUR STORY CHARACTER THEN SELECTED PERSON WILL HAVE TO COME OUR OFFICE FOR REMAINING 60% AUDITION SARTED IN MUMBAI .
BEFORE GOING ANY PRODUCTION HOUSE FIRST CHECK PRODUCTION'S PROFILE & SECURE YOUR ACTING CARRIER .

The Audition is over. No applications accepted.
Other current auditions


© ACMODASI, 2010- 2023
All rights reserved.
The materials (trademarks, videos, images and text) contained on this site are the property of their respective owners. It is forbidden to use any materials from this site without prior agreement with their owner.
When copying text and graphic materials (videos, images, text, screenshots of pages) from this site, an active link to the site www.acmodasi.in must necessarily accompany such material.
We are not responsible for any information posted on this site by third parties.