′Dance India Dance′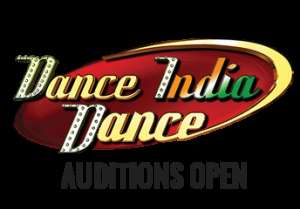 Ads type
Audition, ID: 295
Casting dates
to 11 June 2015
Country, city

India,
Mumbai
Wanted
16-30 years old, M/F
Status
Expired
Ended
Open
Open Audition
The Audition is over. No applications accepted.
Project description
Zee Entertainment Enterprises Limited is conducting an audition to select suitable talent for their dance reality show titled "Dance India Dance Season 5" (show) produced and organized by them. The said program is open for participantsbetween the age group of 16 to 30 years as on the date of the audition.
'Dance India Dance' is currently the most credible dance reality show on Indian television as it is the only show that gives the common man a global platform to showcase his talent.
Show Promise - To provide our esteemed viewers an entertaining dance show packaged with never before seen Indian and International dance forms.
Show Motto - Celebrate dance in every form.
At the end of the season audiences are not only entertained but the country also chooses the best emerging dancing talent of the country.
Auditions - Every season of 'Dance India Dance' begins with a nationwide hunt of the best emerging dancing talent of the country.
Auditions for 'Dance India Dance Season 5' have begun - Aisa Mauka Fir Nahi Milega.
Auditions Needs/Requirements

Participant should have Valid ID proof of his/her age and nationality. (Any Proof ID – voter's ID card, Passport, License, School Certificate, College Marksheet)
Two Photographs – Passport Size
Participant should respective costumes, props, CD of any musical support that they require for their performance during the Audition./ Timings are 8 am to 2 pm for all cities


The Audition is over. No applications accepted.
Other current auditions


© ACMODASI, 2010- 2023
All rights reserved.
The materials (trademarks, videos, images and text) contained on this site are the property of their respective owners. It is forbidden to use any materials from this site without prior agreement with their owner.
When copying text and graphic materials (videos, images, text, screenshots of pages) from this site, an active link to the site www.acmodasi.in must necessarily accompany such material.
We are not responsible for any information posted on this site by third parties.