Fresh Screen Writer Required for a Comedy Show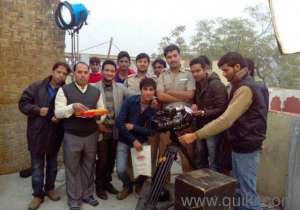 Ads type
Audition, ID: 817
Casting dates
to 28 May 2015
Country, city

India,
Mumbai
Wanted
20-90 years old, M/F
Status
Expired
Ended
Open
Open Audition
The Audition is over. No applications accepted.
Project description
Hi! We are looking for screen-writers with a flair for comedy. She should be comfortable in both English and Hindi, have an ability to connect with the youth and come up with snappy, punchy dialogues.
We want someone based in Mumbai, willing to work on a long-term basis.
This is for a series of webisodes, aimed at the youth.
Please email if you are interested and attach WORK SAMPLES (preferably something in the lighter vein!).
Deadline: 28th May 2015
Please email your application.
The Audition is over. No applications accepted.
Other current auditions


© ACMODASI, 2010- 2023
All rights reserved.
The materials (trademarks, videos, images and text) contained on this site are the property of their respective owners. It is forbidden to use any materials from this site without prior agreement with their owner.
When copying text and graphic materials (videos, images, text, screenshots of pages) from this site, an active link to the site www.acmodasi.in must necessarily accompany such material.
We are not responsible for any information posted on this site by third parties.