MODELLING CAREER FOR FRESHERS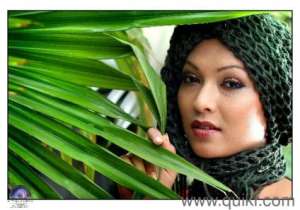 Ads type
Audition, ID: 339
Casting dates
to 17 June 2015
Country, city

India,
Delhi
Wanted
1-90 years old, M/F
Status
Expired
Ended
Open
Open Audition
The Audition is over. No applications accepted.
Project description
Branches and company coordinators in Delhi-Mumbai-Kolkata-Pune
OUR BASIC PROFILE REQUIREMENTS
The models either fresher or experienced should have charming and attractive overall personality.Good height,figure and willingness to be comfortable without bindings is an added plus point.
- Skin and face should be clear without any scars,moles,injury marks or any kind of allergy.Send your images by mail or whatsapp
-If you don't have proper folio then please send clear face,body images in multiple dresses.
-You must be willing to travel for shoots independently.
-Overall you should be adjustable,cooperative and flexible in nature with less of rigid terms.
- Selection is done after personal meetings with our company coordinators.Approval is subject to mutual acceptance of terms and condition.
OUR SERVICES AND OFFERS-
-MODELLING/ACTING JOBS AND ROLES FOR BEST MODELLING CAREER AND ASSIGNMENTS.WE GET YOU PRODUCTS-BRAND SHOOTS,HOARDINGS,COMMERCIAL ADVERTISEMENTS.MAGAZINE AND PRINT-PHOTO SHOOTS ALL OVER INDIA.
-RAMP/FASHION SHOWS, EVENTS AND OTHER ENTERTAINMENTS.
-GROOMING AND PERSONALITY DEVELOPMENT.FASHION PORTFOLIOS.
-CASTING OF MODELS AND ACTRESS FOR SERIALS AND FILMS.
YOUR MODELLING PLANS
Modelling is the dream of every young starry girls who loves fashion, designer clothes, glamour, being center stage of limelight and passion for traveling the world for best modelling jobs.Pursue a professional approach to start top modelling career and be a recognized model.
MODELLING CAREER FOR FRESHERS
Making your dream come true through modelling career for freshers and it takes time, effort and dedication to navigate through the challenges of the fashion industry. Confidence in this fiercely competitive modeling world is the key to march ahead.If you want a successful female model and being professional is one of the most important parameter when working.Look forward for modelling consists more than series of poses. Be prepared for long hours with fashion designers or in a photo studio while keeping a positive and helpful attitude of female models available.Nobody is looking for female models with negativity or ego problems
The Audition is over. No applications accepted.
Other current auditions


© ACMODASI, 2010- 2023
All rights reserved.
The materials (trademarks, videos, images and text) contained on this site are the property of their respective owners. It is forbidden to use any materials from this site without prior agreement with their owner.
When copying text and graphic materials (videos, images, text, screenshots of pages) from this site, an active link to the site www.acmodasi.in must necessarily accompany such material.
We are not responsible for any information posted on this site by third parties.