Kuch Baat Ho -Theatre Street Plays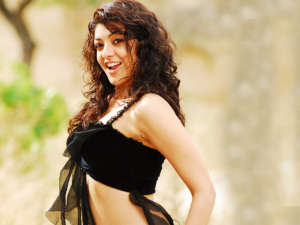 Ads type
Audition, ID: 684
Casting dates
to 17 May 2015
Country, city

India,
Delhi
Wanted
18-55 years old, M/F
Status
Expired
Ended
Open
Open Audition
The Audition is over. No applications accepted.
Project description
We are urgently casting for male and female artistes for an upcoming theater plays. Who have great skills in acting they can apply bas soon as possible .
Audition date: Sunday, 17-May-2015
Audition time: 12:00am To 05:00pm
Venue: looming Bird Public School, Near New Moti Nagar (Landmark Puri Mandir) Nearest Metro Station :Moti Nagar, Delhi
Black Pearl Arts 's audition for upcoming these plays;-
1) Untitled
2) Raja, Ram , Rambo
3) Papa Mere Papa
4) Zindgi Salam - Street Play
5) Kuch Baat Ho - Street Play
6) The Letter - Short Movie
Criteria:-
Male and Female Artiste
Age:-18 to 55 years
Nos. of required:-1 to 2
Role: - lead, supporting,
Terms and Conditions for Audition:
1) No Audition Charges.
2) We will not pay to Artistes.
3) Fresher and Experienced both
4) Rehearsals for Plays will be held in Delhi on Weekends Saturday-Sunday
The Audition is over. No applications accepted.
Other current auditions


© ACMODASI, 2010- 2023
All rights reserved.
The materials (trademarks, videos, images and text) contained on this site are the property of their respective owners. It is forbidden to use any materials from this site without prior agreement with their owner.
When copying text and graphic materials (videos, images, text, screenshots of pages) from this site, an active link to the site www.acmodasi.in must necessarily accompany such material.
We are not responsible for any information posted on this site by third parties.